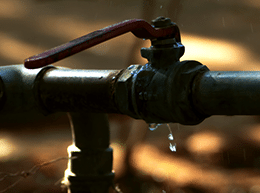 If your house has leaking pipes, best option is to contact the expert from Rustic Plumbing Solutions to fix it fast. Rustic Plumbing Solutions is the best plumbing company in Port Macquarie when it comes to great services, professionalism and industry expertise. You can rely on us for all your pipe-related issues. Repairing leaked pipes are not easy, so leave it to an expert and get it done right!
Rustic Plumbing Solutions can help you with all your pipe leaks and repairs such as:
Noisy Pipes
Several different noises may come from your plumbing system. It maybe a banging noise or water hammers. If you hear the sound whenever you turn on the water, the pipes are probably striking against something. Rustic Plumbing Solutions can help you lessen and fix the noises coming from your plumbing system.
Leak Detection
Detecting or locating a leak is a difficult task especially when it is behind walls, underground, inside construction or under floorboards. If the water is finding a way to get out, we will certainly find a way to get in and identify the problem. With our state-of-the-art equipment and experienced professionals, we can find every type of concealed leak in your home.
Pipe Relining
In order to save pipe lines, Rustic Plumbing Solutions uses pipe relining techniques instead of repiping it. Pipe relining is used for repairing blocked and damaged drains and sewers without the disruption and hassles of digging up your property.
Pipe Repairs and Repipes
If your plumbing pipe needs to be repaired in the fastest way, Rustic Plumbing Solutions is the best choice for you. In many instances, a broken pipe cannot be salvaged. Our expert professional plumbers will evaluate the situation and determine the best possible solution. We'll work hard to get your plumbing system back to normal in as little time as possible.
Rusty Water Or Low Water Pressure
Older pipes that produce brown or metallic-tasting water can be alarming. A shower with low water pressure is inconvenient, and it is even worse when little water falling from the shower head appears rusty. We can help you figure it out and find a reliable solution in this kind of situation.
Best way to have a problem-free plumbing system is to trust the experts from Rustic Plumbing Solutions. If you have low water pressure, rusty water, leaked pipes, or need to repair a pipe, just contact Rustic Plumbing Solutions for an immediate action.