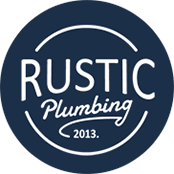 Hurry Limited Offer Only
Call Now
Hurry Limited Offer Only
Call Now
Hurry Limited Offer Only
Call Now
GAS HOT WATER SYSTEM
REPAIR SPECIALIST
Our customers know the price for the work up-front, so you know how much the job is going to cost, rather than paying by the hour and wondering how big the bill is going to be at the end. Rustic's plumbers are some of the tidiest in Newcastle. They are required to wear clean, pressed uniforms at all times and never enter a home without boot covers to keep your home neat and tidy.

24/7 Emergency Service

Quick & Reliable Plumbers

PROFESSIONAL PLUMBERS
WE CAN HELP!
Let us take care of your plumbing issues

Plumbing

Drains & Trenchless Pipe Relining

Hot Water
WHY CHOOSE
RUSTIC PLUMBING
We repair what your husband fixed
Blocked Drain Specialist

On – Time Guarantee

Up – Front Quotes

Per job, not per hour

Save with Offers
Professional Plumbers

Red Carpet Service

Friendly and Helpful

24 Hours, 7 Days

Great Newcastle Service
I was very happy with the service and efficiency of Rustic Plumbing. I had received a number of quotes for fixing my broken water pipe and they were very reasonably priced for what I needed done. I especially liked the way they left my front yard clean and tidy as though no one had been there. I will be recommending this company to my friends and family.
I had Rustic Plumbing at my place for a multitude of problems. They were efficient, prompt & polite and explained exactly what was required clearly & understandably. I would highly recommend their services for any job you require, big or small. Their quote for work undertaken was very reasonable compared with other quotes I had obtained. Fantastic service. Will definitely call again when needed.
I had been struggling to deal with semi blocked toilets for several days, until i finally called a plumber. David fromRustic plumbing, came on time, didn't make any promises until he had inspected and properly understood the problem. He then went about fixing the issue without fuss, or mess. Will now be using Rustic in place of trying to fix plumbing issues myself, great service and good rates, much cheaper than 'do it yourself' jobs i would normally attempt. Would happily recommend Rustic plumbing, and will definitely use again. Thanks Dave
I'd been told for about six years that I would have to dig up my bathroom to properly repair my underground drainage pipes. I stumbled across Rustic Plumbing whilst looking for another plumber as my normal plumber was busy on the day my sewerage overflowed. I could not believe the difference in service an technology. Justin the plumber showed me the inside of my pipe with a special camera and was able to later repair my pipes from the inside out. By the way, those little boot covers are adorable! Thanks again,
I contacted Rustic Plumbing to repair a blocked drain at our home. They arrived promptly at the arranged time and repaired the problem quickly and effectively. The plumber was organised technically very competent and knew precisely what to do. The problem is now repaired and everything fully operational. Why can't more tradespeople present like that! Will definitely be using Rustic Plumbing again.